The EEG Lab for Vision & Multisensory Studies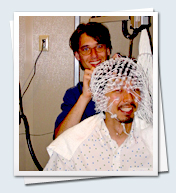 The EEG Lab for Vision and Multisensory Studies is a joint resource managed by Profs. Patrick Bennett, Allison Sekuler, and David Shore.
The lab contains a 128-channel BioSemi EEG system, enabling non-invasive, high-density EEG measurements.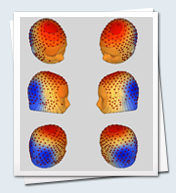 Analyses are conducted with EGI Netstation software, BESA, BrainVoyager, and customized Matlab procedures. The lab is located immediately adjacent to the main VCNLab suite, in room 427 of the Psychology Building. 
VCNLab members currently are using the EEG system to gain a better understanding of how the brain processes information about face and object recognition, symmetry, and visual memory. We also are conducting studies examining visual attention, and the effects of aging on vision. The lab is funded with generous support from CFI, OIT, McMaster, NSERC, CIHR, and the Canada Research Chairs program.